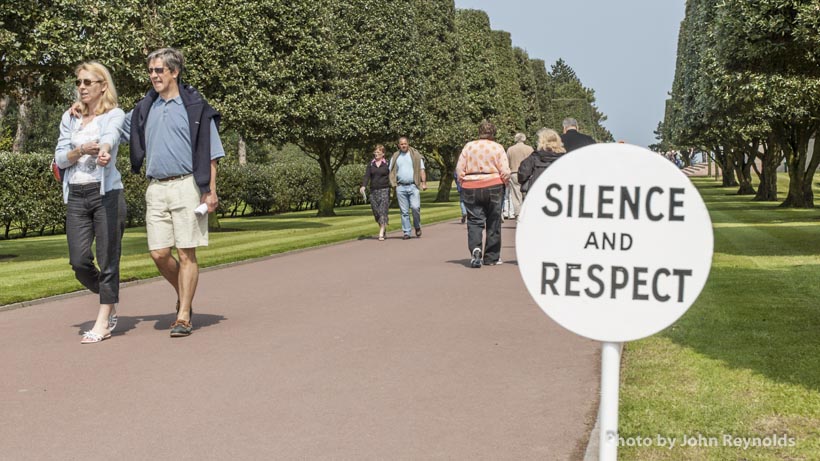 April 2007: Normandy to Paris on the Seine
Our tour started with an excursion to the Normandy Beaches on April 30 then continued with a river cruise up the Seine aboard the Viking Seine. On May 1 we visited Onfleur and Caudebec. We continued to Rouen on May 2 then visited Les Andelys, Vernon and Giverny on May 3. On May 4, we visited Conflains and continued to Paris.
We stayed on the ship on May 5 and began our Paris excursions. We moved to the hotel Le Meridian Montparnasse on May 6 and stayed there until May 9 when we returned home.
Our Itinerary
Sunday Boarding the Viking Seine
On April 29 we were driven from De Gaulle airport to the Viking Seine docked in Le Havre.
Monday in Normandy
On April 30 we traveled by motor coach from Le Havre to visit the D-Day museum in Arromanches-les-Bains, the American Cemetery, Omaha beach near Viervill-sur-mer, and cliffs and fortifications at Pointe du Hoc.
Click here to come along.
Tuesday through Saturday on the Seine
On May 1 through May 5 we traveled up the Seine arriving in Paris. You may view my favorite pictures from this portion of the trip in the album at the right.
Tuesday May 1 -- Out of Le Havre up the Seine to Caudebec
Wednesday May 2 -- Sail to Rouen and take walking tour.
Thursday May 3 -- Sail to Les Andeleys and take walk to Chateau Gaillard. Continue to Vernon and visit the Monet Gardens in Giverny.
Friday May 4 -- Arrive in Conflans and take a walking tour of the town. Continue on the Seine to Paris.
Sunday in Paris
On May 6 we disembarked from the Viking Seine and transferred to the Hotel Meridien Monparnasse.

Click here to come along.